If any area put itself on the 'commercial map' during the dot com boom of the late 1990s it was Shoreditch. The area, traditionally seen as the supply area for the City, is home to exactly the kind of warehouse buildings that make both exciting creative office space and amazing warehouse apartments. Names such as 'Sosho' (Southern Shoreditch) and the Shoreditch Triangle (the cluster of roads between City Road Roundabout and Shoreditch High Street) were adopted to promote the urban village atmosphere so craved by the creative industries and city workers looking for an alternative area to hang out and look cool.
---
The area is still popular with media and creative organisations looking for a cheaper alternative to Soho, Noho and Covent Garden and the large floor plates found in the former warehouses lend themselves well to young expanding organisations seeking to be on one floor.
Shoreditch was originally a supply area for the city, with silk weavers helping to establish a booming local textile and furniture industry in the 19th century. Following major renovations after the Second World War, the area is once again a creative and buzzy place in which people can thrive. Old warehouses have been converted into exciting office spaces for young expanding organisations, whilst Hoxton Square, Boxpark and Old Spitalfields Market provide trendy shops, tasty cocktails and endless food stops.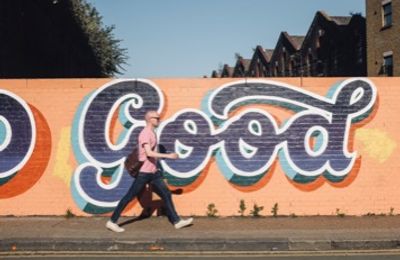 ---
So finding the right office to rent in Shoreditch should be much easier. When searching monmouthdean.com for office space to let in Shoreditch you will see various sizes and price ranges to accommodate your needs, ranging from cheap to high end offices in Shoreditch which can both be easily found. There is long term and temporary Shoreditch office space so just ask our members of our team if you are unsure. We can also assist if you are looking for a virtual office in Shoreditch, or serviced offices.
Below is our current selection of available office spaces to let in Shoreditch or in close proximity.
---
View our properties in Shoreditch :