The modern story of Covent Garden began in the 1630s when an area formerly belonging to Westminster Abbey known as 'the Convent Garden' was redeveloped for the 4th Earl of Bedford, with a world famous piazza by Inigo Jones.
The area built on its reputation by becoming the largest fruit and vegetable market in England and home to many theatres and public houses. The fruit market lasted until 1974, when it was moved to Nine Elms.
---
A successful public campaign saved the area from being redeveloped and most of the buildings were retained and the area is now one of London's leading tourist and shopping destinations and as recently as 2010 the world's largest Apple Store was opened in the Piazza. Did you know? The Lamb & Flag in Rose Street has a reputation as the oldest pub in Covent Garden and the first mention of a pub on the site is 1772. The pub acquired a notorious reputation for staging bare-knuckle prize fights during the early 19th century when it earned the nickname "Bucket of Blood" Links: www.coventgarden.org.uk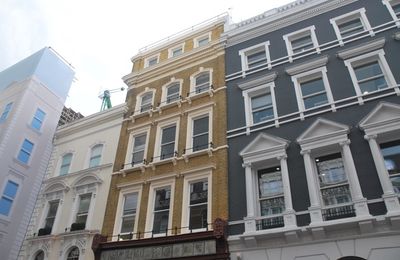 ---
When searching monmouthdean.com for office space to let in Covent Garden you will see various sizes and price ranges to accommodate your needs, ranging from cheap to high end offices in Covent Garden which can both be easily found. There is long term and temporary Covent Garden Office space so just ask any members of our team if you are unsure. We can also assist if you are looking for a virtual office in Covent Garden, or serviced offices. Below is our current selection of available office spaces to let in Covent Garden or in close proximity.
---
View our properties in Covent Garden :