Midtown is an unofficial term used to describe the area between the West End and the City and combines Holborn, Bloomsbury and the area along the Strand and Fleet Street. The term is becoming increasingly accepted, although may confuse those less familiar with central London.
http://www.bbc.co.uk/news/uk-england-london-11305340
---
Historically home to the legal profession, the Patent Office, the law courts, The British Museum and the colleges of London University, the area is now home to a diverse range of occupiers including Warner Brothers and Sainsbury's.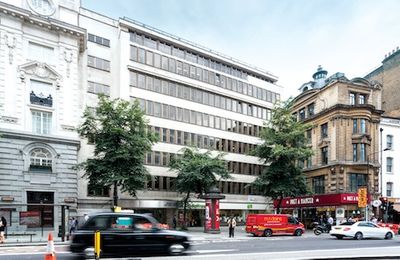 ---

When searching monmouthdean.com for office space to let in Midtown you will see various sizes and price ranges to accommodate your needs, ranging from cheap to high end offices in Midtown which can both be easily found.
There is long term and temporary Midtown Office space so just ask any members of our team if you are unsure. We can also assist if you are looking for a virtual office in Midtown, or serviced offices.
Below is our current selection of available office spaces to let in Midtown or in close proximity :-
---
View our properties in Midtown :
NEW INSTRUCTION

2,705 sq ft

The building is conveniently located on the west side of the square in the heart of midtown, close to its boundary with Covent Garden. Excellent transport links with Holborn (Piccadilly and Central lines) under...

shortlist

view