For the last two decades, the term 'Media Hub' has been used to describe the less corporate office areas of the West End favoured by design, film, television, marketing and advertising industries. The area roughly comprises Soho, Noho and Covent Garden. Noho isn't really an official area (you'll never see it marked on a map or on a signpost), but has come to represent the streets north of Oxford Street (Charlotte Street, Newman Street, Berners Street, Rathbone Place) popular with media occupiers, particularly TV production companies.
---
As the popularity of these areas has grown as have the rents. Office occupiers have been forced to look at alternative locations and the last decade has seen areas such as Old Street / Silicone Roundabout, the South Bank and, more recently, King's Cross become popular.
Companies seeking offices in the Media Hub tend to prefer 'creative' style space. Whilst there is a wide definition as to what this actually means, it tends to describe office space with high plastered ceilings and plenty of natural light. The holy grail of a converted warehouse with exposed brick walls and wooden floors is generally top of creative occupiers' lists, but these are hard to find outside Clerkenwell or Farringdon.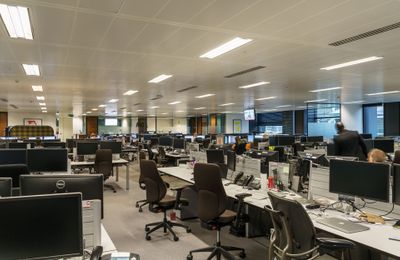 ---
When searching monmouthdean.com for office space to let in the Media Hub you will see various sizes and price ranges to accommodate your needs, ranging from cheap to high end offices in the Media Hub which can both be easily found. There is long term and temporary Media Hub space so just ask any members of our team if you are unsure.
We can also assist if you are looking for a virtual office in the Media Hub, or serviced offices. Below is our current selection of available office spaces to let in the Media Hub or in close proximity
---
View our properties in Media Hub :