London is not only the leading market for office lettings in Europe, but it is also a major commercial centre for a variety of trades and industries all looking to lease office space and accommodate business growth. Office space has been let to many large worldwide occupiers, who see London as an important place to have at the very least a small office base.
---
Problems have arisen as occupiers often find it difficult to lease office space in the West End (which incorporates Mayfair, St James's, Soho, Marylebone, Noho and Covent Garden) with sufficiently large floor plates. These organisations are forced to look towards other office locations, such as Holborn, the South Bank, Clerkenwell, Silicon Roundabout and the City of London, where they can find offices to lease at more competitive rents.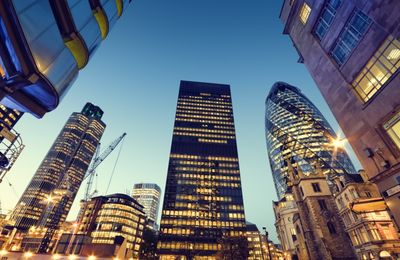 ---
When searching monmouthdean.com for commercial property to let in London, you will see various sizes and price ranges to accommodate your needs, ranging from cheap to high-end offices in London which can both be easily found. There is long term and temporary London office space so just ask our members of our team if you are unsure.
We can also assist if you are looking for a virtual office in London, or serviced offices.
Below is our current selection of available commercial property to let in London or in close proximity :
---
View our properties in Commercial Property London :